Still one of the best treatment options
Braces are the most common type of orthodontic treatment because they treat a wide range of orthodontic issues, including crooked or crowded teeth, overbites, underbites, crossbites, and open bites. While we treat many kids and teens with several types of braces, people of all ages can benefit from them, and braces for adults are becoming quite common.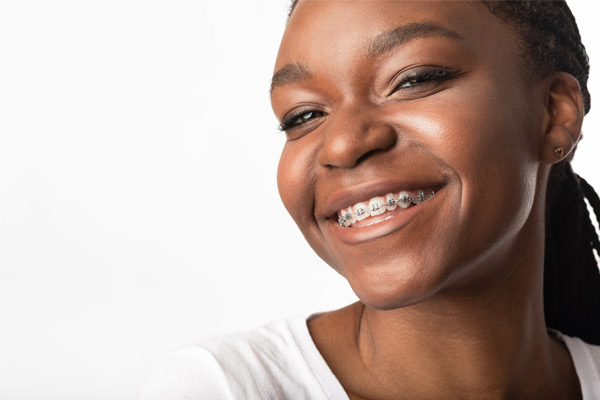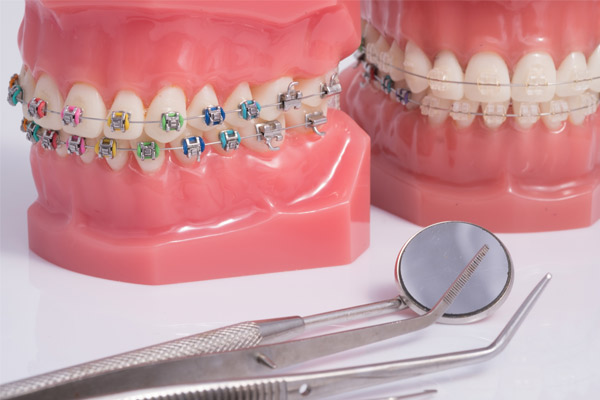 Silver
Silver braces are the most popular type of orthodontic treatment. Silver braces are made with stainless steel. The benefits of stainless steel is that it is safe and durable.
Color Braces
Patients at Warsaw Orthodontics can choose to add colored bands to their silver braces in Plymouth, IN. We have a wide range of colors that can be mixed and matched to create fun, unique combinations. Kids especially love changing the colors at each visit.
Ceramic (clear)
Ceramic braces are also called "clear braces" because the individual brackets that are affixed to your teeth are often clear. Ceramic braces use the same technology as metal braces, but they are nearly invisible.
Metal braces, color braces, and ceramic braces all work the same way. Individual brackets are bonded to each tooth using a medical-grade adhesive, which is removed from the surface of the teeth when treatment is over. Two archwires are bent and attached to the brackets on your upper and lower teeth. As the wire tries to return to its original shape, it applies pressure to your teeth and gradually moves them into more ideal positions.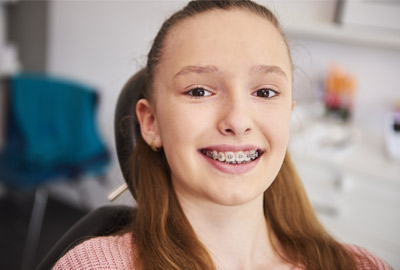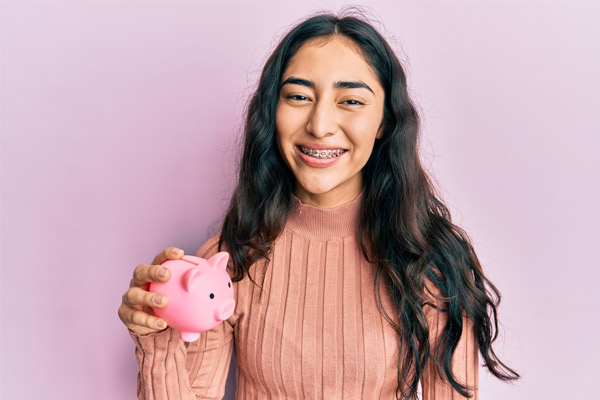 The cost of braces in Warsaw, IN
Braces cost different amounts depending on which orthodontist you see, what type of braces you choose, and the number and severity of the issues being corrected. At Warsaw Orthodontics, we offer a variety of payment options to ensure our quality treatment is accessible to as many patients as possible.