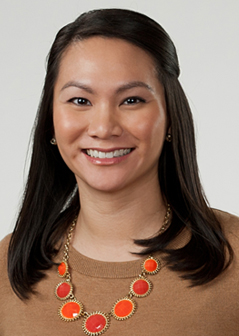 Dr. Emily Watson loves the relationships she builds with patients and their families throughout their orthodontic journey.  She enjoys making kids smile, and seeing the positive impact her treatment has on patients' confidence in their smile.  Dr. Watson's attention to detail is evident in her treatment plans; each is unique in order to give her patients the best possible smile results.
Education and Continuing Education
Dr. Watson graduated from Concordia Lutheran High School and earned her Bachelor of Science in biology from Butler University.  She received her Doctorate of Dental Medicine (DMD) at Boston University Goldman School of Dental Medicine.  She then went on to complete her residency and obtained her Master of Science in Dentistry (MSD) and Certificate in Orthodontics from Indiana University School of Dentistry.
In order to ensure that she stays current on the latest information and technology, Dr. Watson attends courses and professional seminars throughout the year.  This dedication to continuing education allows her to improve her patients' experience on a constant basis.
Professional Affiliations
American Board of Orthodontics
American Dental Association
American Association of Orthodontists
Great Lakes Association of Orthodontists
Indiana Dental Association
North Central District Dental Society
North American Association of Facial Orthotropics
Outside the Office
Originally from Fort Wayne, Indiana, Dr. Watson now lives just outside of Warsaw with her husband Brian, who is a firefighter/paramedic, and daughters Grace & Vivienne.  When she is not working, Dr. Watson enjoys outdoor activities, including riding her bike and hiking, and spending time with family.  She and her husband are also members of Sacred Heart Catholic Church.