The orthodontic team at Warsaw Orthodontics loves working together to create amazing smiles for all of our patients. We strive to provide superior treatment while also making sure our patients feel at home in our office.
We can't wait to work with you to create a treatment plan that reflects your individual needs!
Doris – Treatment Coordinator
I enjoy meeting the kids, and I want to make them feel comfortable when they are visiting our office. I hope to make all of our patients smile (and maybe giggle) while they are here. I love being a part of the team at Warsaw Orthodontics, along with Dr. Watson and the rest of the staff.
I have been married for 32 years to my husband, Kevin. We have two daughters, Neenah and Natalie, who both live in Seattle. I attend Mission Point Church, and in my free time I enjoy shopping, gardening, and finding cool coffee shops.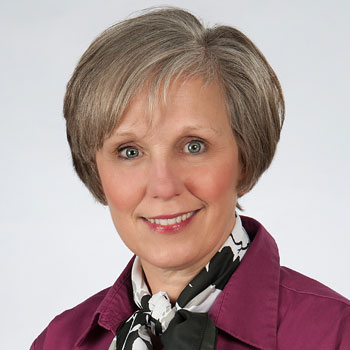 Doris
Treatment Coordinator
Josie - Treatment Coordinator
I started working at Warsaw Orthodontics in 2020. This is my first job in the dental field. My favorite part about my job is meeting the patients and their families. I love the teamwork, communication, and positivity of our team. I love learning new things, and that Dr. Watson and the rest of the team always take the time to answer any questions I have.
I try to relate to all of our patients and their families so they feel comfortable at our office and excited about coming back. I help them feel at ease by reviewing the doctor's plan for their treatment and answering any questions they might have.
I am married to my high school sweetheart, Travis. We have three sons: Macartney, Rigbey, and Crosbey. Our kids and our Miniature Schnauzer, Floyd, keep things fun and exciting for us. We love to go camping, kayaking, and the movies (especially drive-in movies).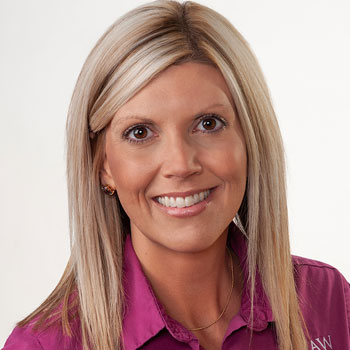 Josie
Treatment Coordinator

Dawn - Business Coordinator
I started working at Warsaw Orthodontics in October 2020. I have a Bachelor's degree in Organizational Leadership, but this is my first position in the dental field. I greet patients and their family members, schedule appointments, take payments, and answer the phone.
My favorite part of this job is getting to know the patients and their family members. The team of people I work with feels like a family, and Dr. Watson is genuine, positive, and wants the best for everyone.
I have been married for almost 25 years, and we have two children, Ross and Raina. We also have one granddaughter and one very spoiled dog, Bonnie. Ross is training to become a rescue swimmer in the Coast Guard, and Raina is married to Jacob. Raina and Jacob have one daughter, Millie Mae. We are a Jeep family and we love to travel to new places in our Jeeps—one of our favorite places to go is Gatlinburg, Tennessee. I also enjoy camping, kayaking, cooking over an open flame, and CrossFit workouts.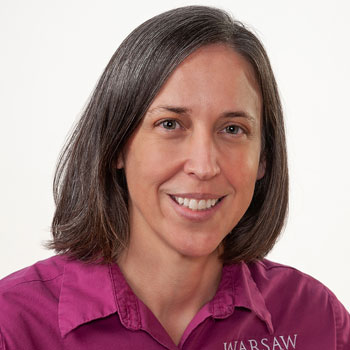 Dawn
Business Coordinator

Mary - Infection Control Coordinator
I enjoy interacting with our patients and doctors. Every day brings new joys and victories, and I love being able to celebrate a patient's finished smile. The reactions when the braces come off are priceless!
I'm married, and I have four adult children. I'm also the proud grandmother of 10 grandchildren. I stay busy with my grandchildren—we enjoy swimming, riding four-wheelers, and baking together.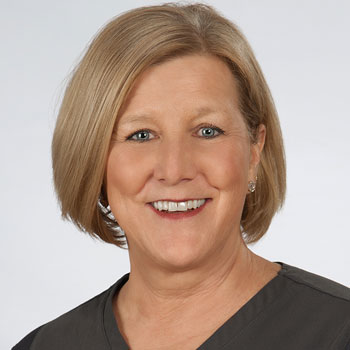 Mary
Infection Control Coordinator

Ana - Orthodontic Clinician
I love talking and interacting with patients. It's fun to be on this journey with patients—from when they first come in for appointments to when they finally get their braces off and get to see the end result. It is incredibly rewarding to see their new smiles. I am bilingual in Spanish and English, and I can assist patients with communication when needed.
I have a young daughter who I absolutely love. I love playing with her, playing soccer, shopping, gardening, and going to the beach.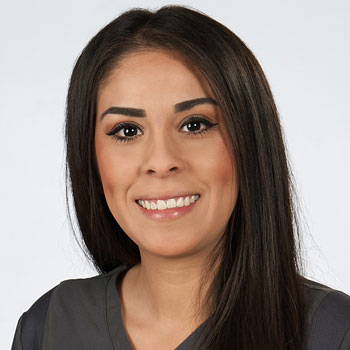 Ana
Orthodontic Clinician

Brook - Orthodontic Clinician
I began working at Warsaw Orthodontics after graduating from the American Institute of Dental Assisting. I enjoy helping people find confidence in their smile! I enjoy the laughter that is always present in our office and meeting new people. The team at Warsaw Orthodontics is a genuine group of people, and they make me feel at home. They encourage me to be a better person, and I feel blessed that they are a part of my life.
I love to travel and to find adventure wherever I go. My boyfriend, Robbie, and I have a puppy named Dixon. In my free time, I like to hang out with my family and my beautiful niece and nephews. My best friend, Kim, was a foreign exchange student at my high school. She currently lives in Melbourne, Australia, and I hope to visit her there someday.
Brook
Orthodontic Clinician

Gina - Orthodontic Clinician
It's a pleasure to come to the office every day. I know I'll be working with a great team and that we share a common goal of ensuring our patients have a wonderful time while we create their new smiles.
I'm married to my high school sweetheart, Carl, and we have two beautiful daughters, Jenna and Mikayla! We have also been blessed with two amazing grandsons, Hayden and Branson, and two beautiful granddaughters, Brielle and Emelia. I love anything related to fitness and the outdoors.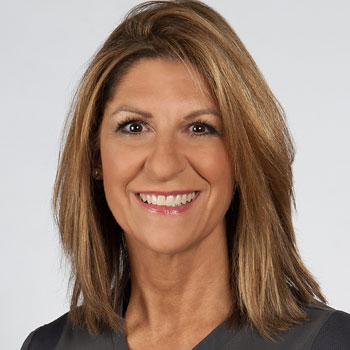 Gina
Orthodontic Clinician

Lindsey - Orthodontic Clinician
I have been passionate about teeth since age 6. I started working in the dental field in 2014, first in pediatric dentistry, then orthodontics. My job as an orthodontic clinician requires hard work, dedication, and the ability to grow. 
At Warsaw Orthodontics, I enjoy the constant flow of knowledge and educational opportunities, and I love that everyone genuinely wants others on the team to succeed, which creates a positive atmosphere at the practice. 
I grew up in Edwardsburg, Michigan and took college courses my senior year. I like going camping and four-wheeling with my fiance and three kids, as well as playing softball and volleyball, baking cakes, and painting.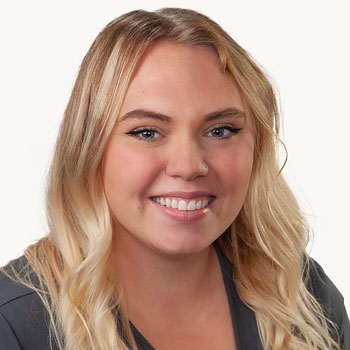 Lindsey
Orthodontic Clinician

Myra - Orthodontic Clinician
My high school offered career-focused classes that allowed students to earn early college credits towards a career, and I joined the dental assisting program. I enjoy seeing the change in our patients from the beginning of their treatment to its completion. Patients come in unhappy and insecure about their smile. But, once their treatment is over, they're smiling bigger and better than ever!
I love that we are a family in our office. We all get along so well together, and our bond is unbreakable. The fact that we learn and grow together every day makes our office very special.
I have a daughter named Anayeli. In our free time, we enjoy spending time outdoors, cooking and baking together, and going to sporting events. One day we'd like to go to Disney World.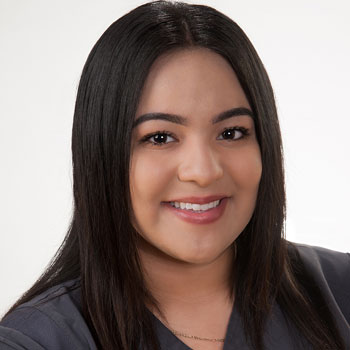 Myra
Orthodontic Clinician

Rhy - Orthodontic Clinician
I started working in the dental field in 2015 and have worked in general and pediatric dentistry, oral surgery, and orthodontics. As an orthodontic clinician at Warsaw Orthodontics, I enjoy making my patients laugh and seeing their confidence grow during their treatment. 
I love the way the Warsaw team feels like family, and that there is always positivity and encouragement in the office. 
When I'm not helping to create beautiful smiles for patients, I like spending time doing outdoor activities like hiking, swimming, and having campfires with my son, Oaklen. I also love sharks and anything Harry Potter, and strongly believe family is everything.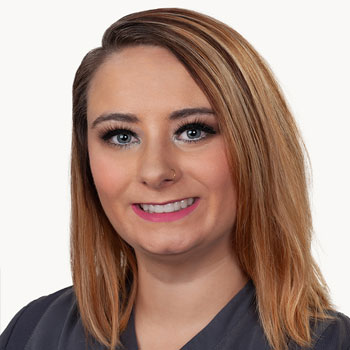 Rhy
Orthodontic Clinician
Gina - Orthodontic Clinician
After graduating from Indiana University South Bend, I worked for 10 years at a dentist who also offered orthodontics, and four years as an expanded function dental assistant. As an orthodontic clinician, I get to work with patients from the start of treatment to the end.
I love working with Dr. Watson, who is at the forefront of orthodontics, and the wonderful team of caring women at Warsaw Orthodontics. 
When I'm not working with patients, I can be found gardening, cooking, baking, reading, or dining out or playing Yahtzee with my husband. I have three kids, three grandchildren, one dog, and one cat.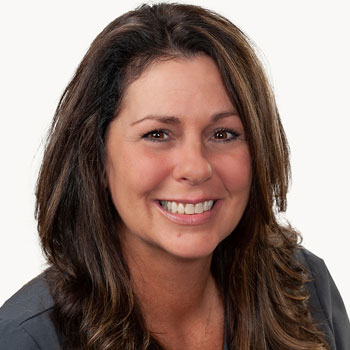 Gina
Orthodontic Clinician

Emily - Lab Technician
As soon as I walked into the Warsaw Orthodontics office, I knew it was the perfect place for me to work. I love the fun and friendly environment. I enjoy working with patients and getting to learn a little more about them each time they visit. I like working on appliances in the lab and helping our patients get the outstanding smile they deserve. I also enjoy every second with all of my coworkers—I couldn't ask for a better team!
I'm a very family-oriented person. When I'm not at the office, I love spending time with my family. I also like playing video games with my friends and going to concerts.