Convenient invisible treatment for teens
Some teenagers may feel self-conscious about the way traditional braces look. Invisalign Teen aligners are almost invisible, making them a more discreet option than metal braces.
This teen version of Invisalign uses the same technology as Invisalign for adult patients. It has several custom features designed specifically for teenagers, including extra replacement aligners and compliance indicators that ensure teens are spending enough time in treatment.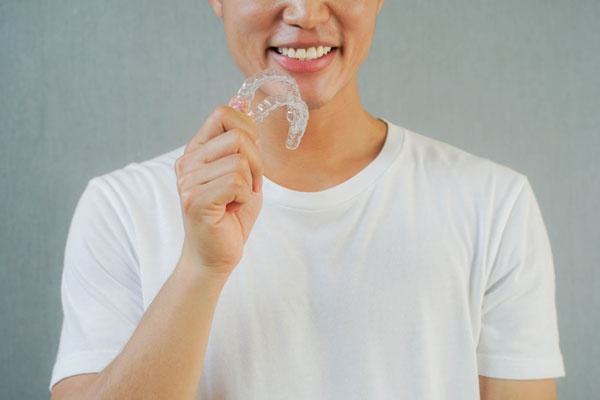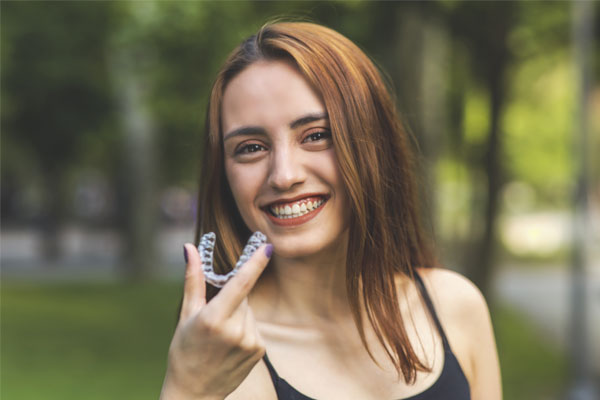 The benefits of Invisalign for teens
There are many benefits to choosing Invisalign for your teen. Because the clear aligners are removable, it is easier for teens to remove them when they are participating in school sports and playing their musical instruments.
It is also easier to brush and floss; teens can remove their aligners and brush and floss their teeth like normal, without the extra hassle of using floss threaders and brushing the hard-to-reach crevices around metal brackets and wires.
Finally, there are no food restrictions because the aligners can be fully removed while eating.
What makes Invisalign Teen different
For most patients, Invisalign is just as effective as traditional braces for treating mild to severe orthodontic problems including crooked teeth, overcrowding, and gaps.
It also offers all the same benefits as Invisalign Full for adults. However, Invisalign Teen was created specially with teenagers in mind, so there are several additional features that make it perfect for teenagers.
Colored compliance indicators: Blue dots on each aligner gradually fade as the aligners are worn, which reveals whether or not the teen is spending enough time wearing their aligners. For the best results, aligners should be worn a minimum of 22 hours a day.
Room for new teeth: Some teens still have molars coming in when they start orthodontic treatment. These aligners leave room for these teeth if needed.
Replacement aligners: It can be hard to keep track of your aligners, and accidents happen! Invisalign Teen comes with several, complimentary replacement aligners.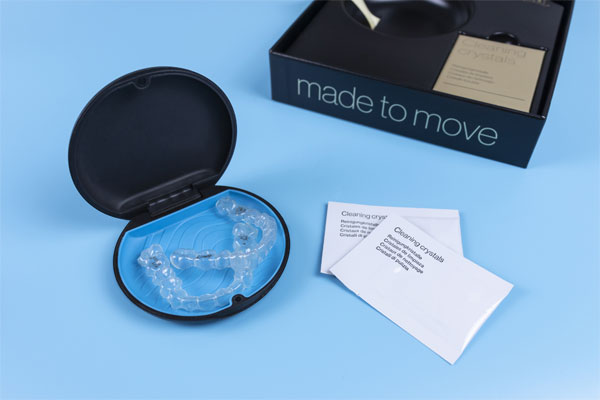 Is my teen ready for Invisalign?
During our consultation, we can help assess whether your teen is ready for Invisalign treatment in Plymouth IN. Depending on their personality and overall responsibility level, Invisalign Teen may be a better fit for your teen than metal braces. It can help with better dental hygiene, is less noticeable, and doesn't require your teen to change their diet.